You can conveniently start or end your MILES rental at Hamburg Airport. We have reserved parking spaces for this on the airport's carsharing car park..

Here's how to find the car park: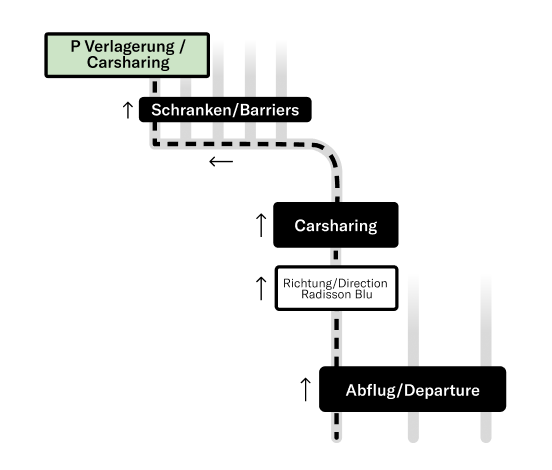 Our parking spots are located in the airport's general car-sharing car park.
Follow the signs "Terminals" and then "Abflug / Departure".
Use the left lane in the direction of "Radisson Blu" until you reach the entrance "Carsharing" & "P Verlagerung" to your left.
Stop at the barrier. This opens automatically via license plate recognition. No ticket is required.
Park your MILES in the next available parking space. Done!
Important:
The drop-off or pick-up fee at HAM is € 6.

Please don't get a parking ticket to drive through the gate / barrier! It will automatically open if you stand in front of it with the vehicle!
If you park your MILES in a parking space that is not indicated accordingly, we will have to charge you the fine and service fees.
If you have any difficulties finding our parking spaces at the airport during your rental, you can reach our support by phone via the "?" in the app.