You won't face any additional costs for starting or ending your ride at Hamburg Airport (HAM)! We've reserved parking spots for you.


To reach the designated MILES Parking Spots, just follow the Signage for the Departure Terminal and Parking P2-P4.


P2-4 - Level 2 - Area B, E and F*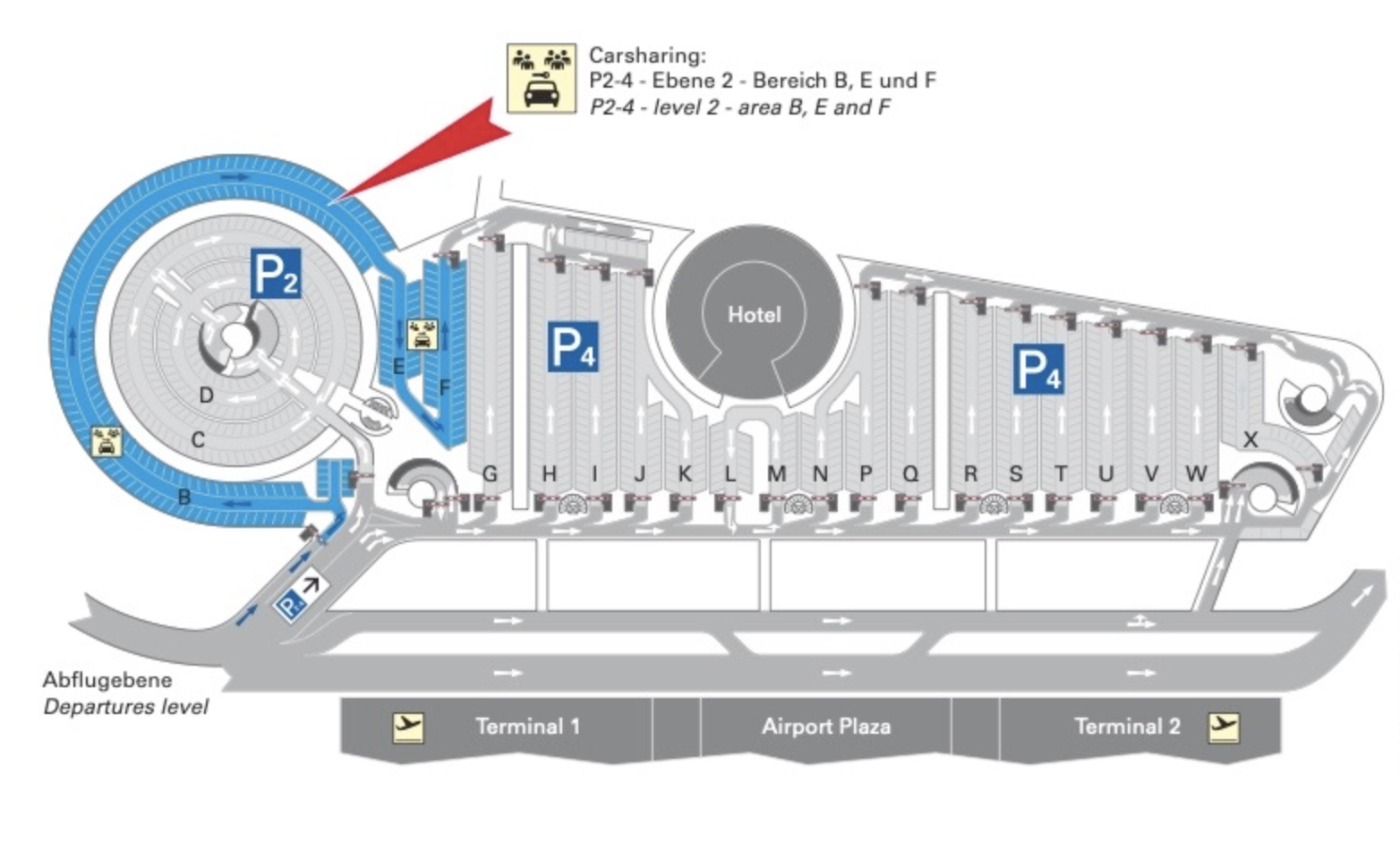 Important:
Use the left lane to go up to the parking deck, the drawbar will recognize the licence plate and open automatically. You don't need to get a ticket!

You can park our vehicles on the whole upper Deck B with the other Sharing Cars.
The fastest way to reach a MILES is from the Exit of Terminal 1 on the Departure Level.
(Quelle: https://www.hamburg-airport.de/de/anreisen-parken/parken/parkhaeuser)