BER Terminal 1
You will find our parking spots on deck P4.

How it works:
1. In front of the parking deck P4 is there a barrier
2. Please pull up to the barrier and wait a few seconds, otherwise the barrier may not open due to the chip not being recognized.
3. Finally: Park your car with the other carsharing vehicles.



Important:
You don´t need to buy a parking ticket! The barrier opens automatically.

If you would like to exit the car park P4 at the airport with your MILES, please press the bell attached to the barrier at the exit in order to open it.
Here you can find an overview of the direction to Terminal 1 parking: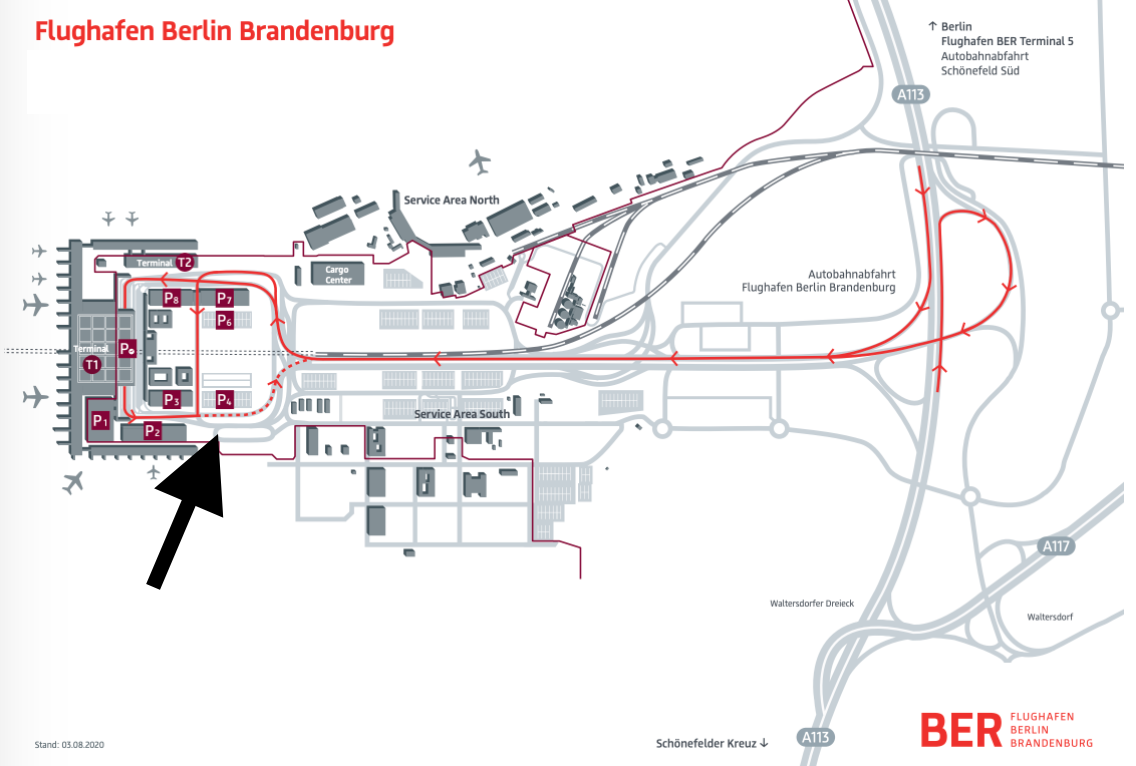 (Quelle: parken.berlin-airport.de)