BER Terminal 1
You will find our parking spots on deck P4.

How it works:
1. In front of the parking deck P4 is there a barrier
2. Please pull up to the barrier and wait a few seconds, otherwise the barrier may not open due to the chip not being recognized.
3. Finally: Park your car with the other carsharing vehicles.


Hint:
You don´t need to buy a parking ticket! The barrier opens automatically.
Here you can find an overview of the direction to Terminal 1 parking: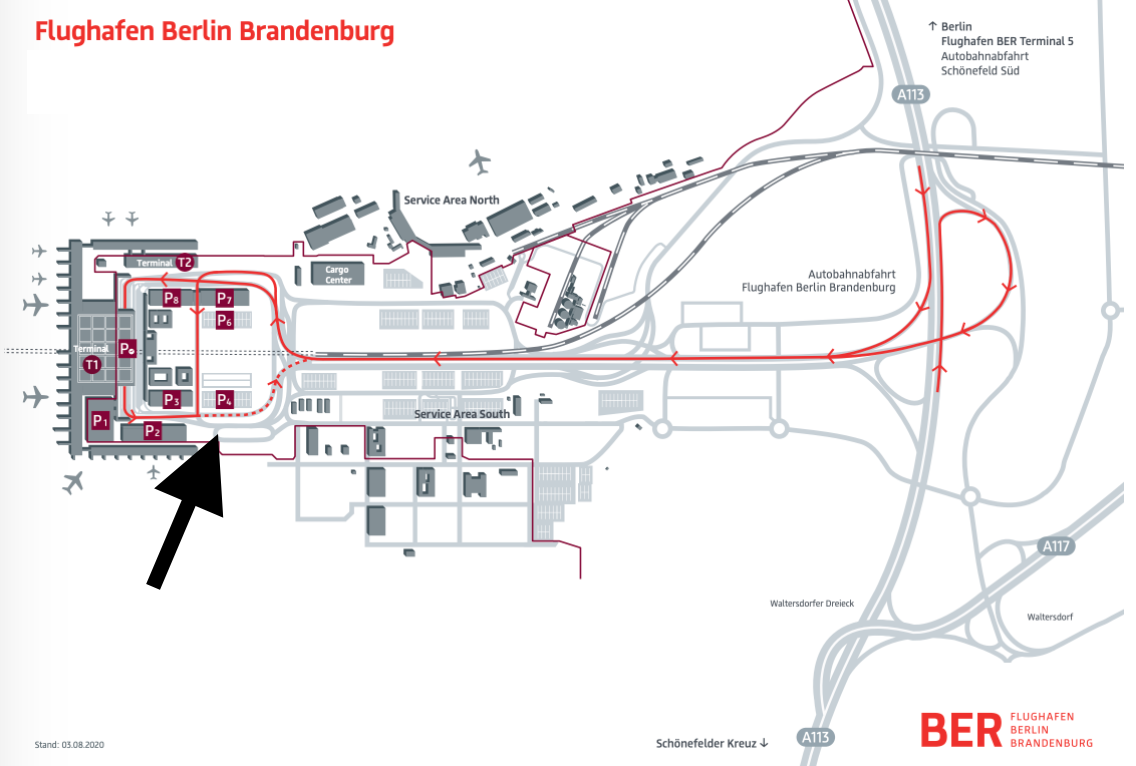 (Quelle: parken.berlin-airport.de)