You would like to start or terminate your rental at BER? No problem! MILES has reserved free parking spaces for you.


BER Terminal 1
The direct route to Terminal 1 is via the A113 highway, taking the 'Flughafen Berlin Brandenburg' exit. If taking the A113, you will be on the A100, the Berlin city highway within 15 minutes, then travelling south on the Berliner Ring (A10) in 10 minutes.

You will find our parking lot on Car park P4, Level U1. This area is outdoor and has no roof.
Car Park P4 is 400m away from Terminal 1.


Direction to Terminal 1 parking (P4, Level U1)*: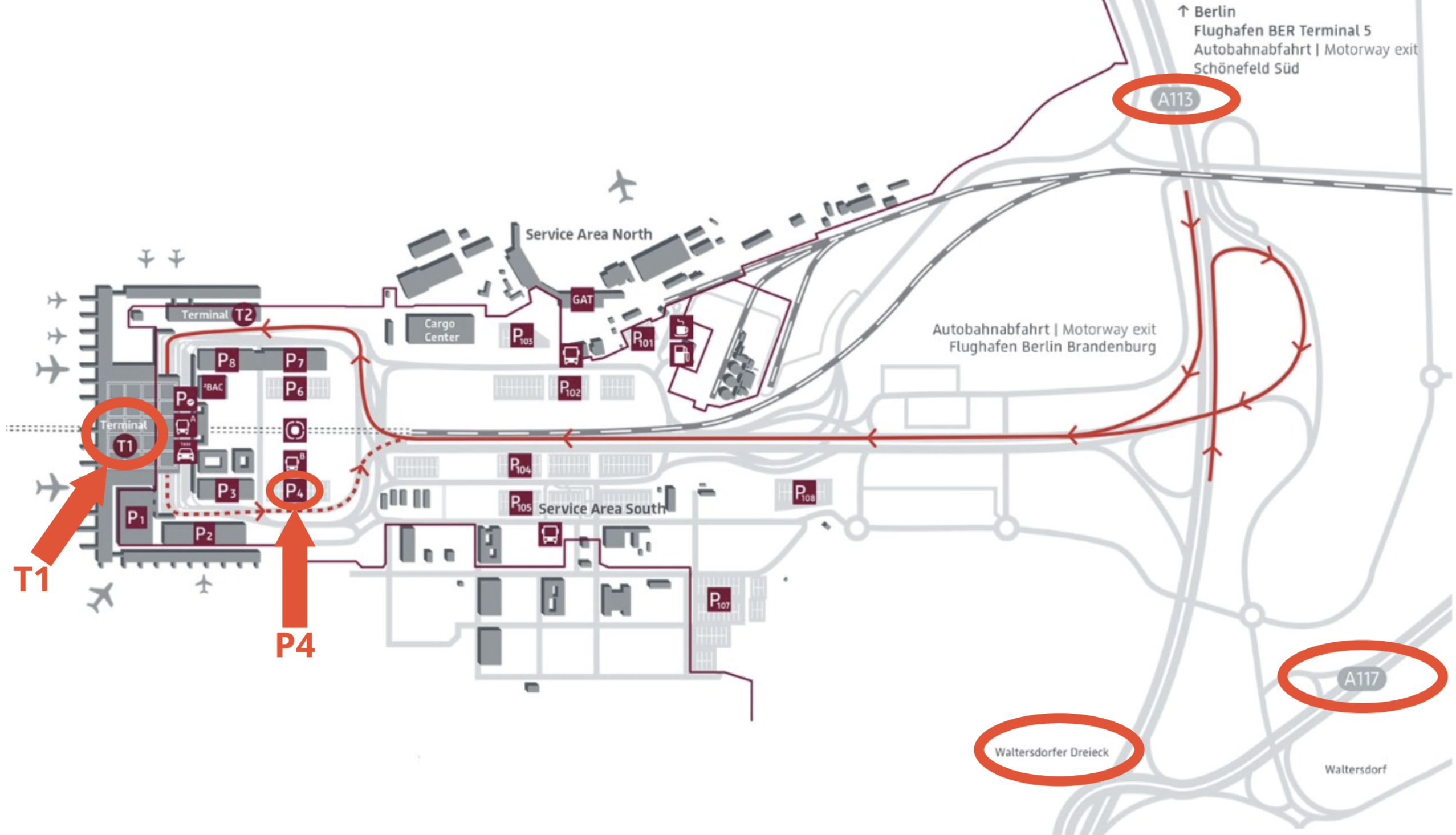 How it works:
You don't need to buy a parking ticket: There is a barrier in front of parking deck P4. Please wait in front of the barrier so that the chip can be scanned.
After scanning the chip successfully the barrier automatically opens. Please note that you do not need a ticket in order to enter the parking lot.
Finally: Park your car on any free designated parking space between the other carsharing vehicles.
If you would like to exit the Car park P4 at the airport with your MILES, please press the bell attached to the barrier at the exit in order to open it.


💡Good to know:
There may be a sign in front of the parking lot that says "occupied". This doesn't mean that there are no free parking spaces. It only means that the parking area is reserved exclusively for carsharing.


*Quelle: https://ber.berlin-airport.de/en/orientation/parking.html) All data has been included without warranty, express or implied. MILES mobility GmbH assumes no liability for errors or completeness and is under no obligation to keep the information on this website up to date.