Gear selector
The gear selector is located between the driver's and passenger's seat.
Shift the gear selector to 'D' to move forward & to 'R' if you want to move backwards.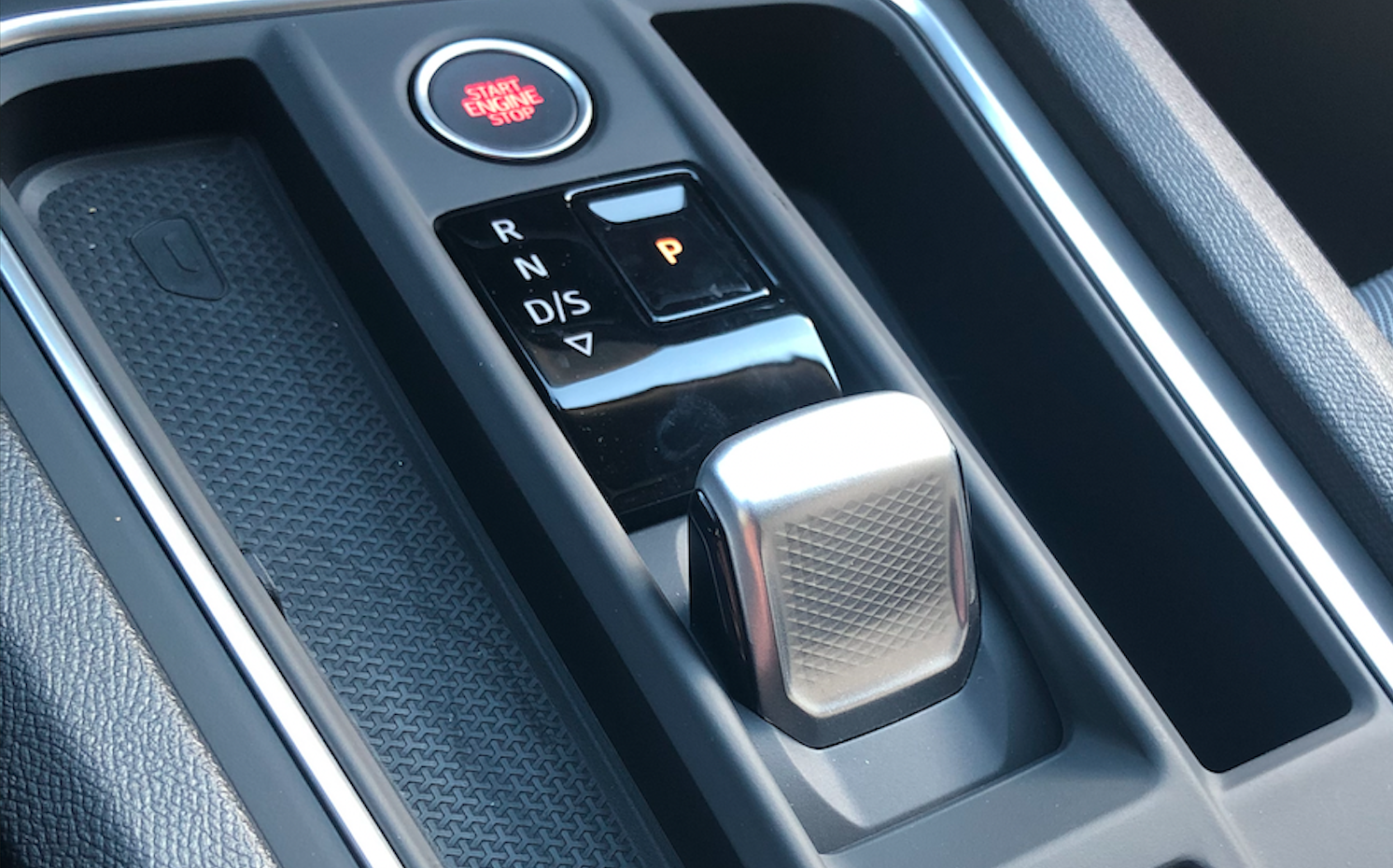 Side mirrors
You can manually adjust the side mirrors via the offside door. Simply adjust the cog until you've found the optimal angle for a clear rearview.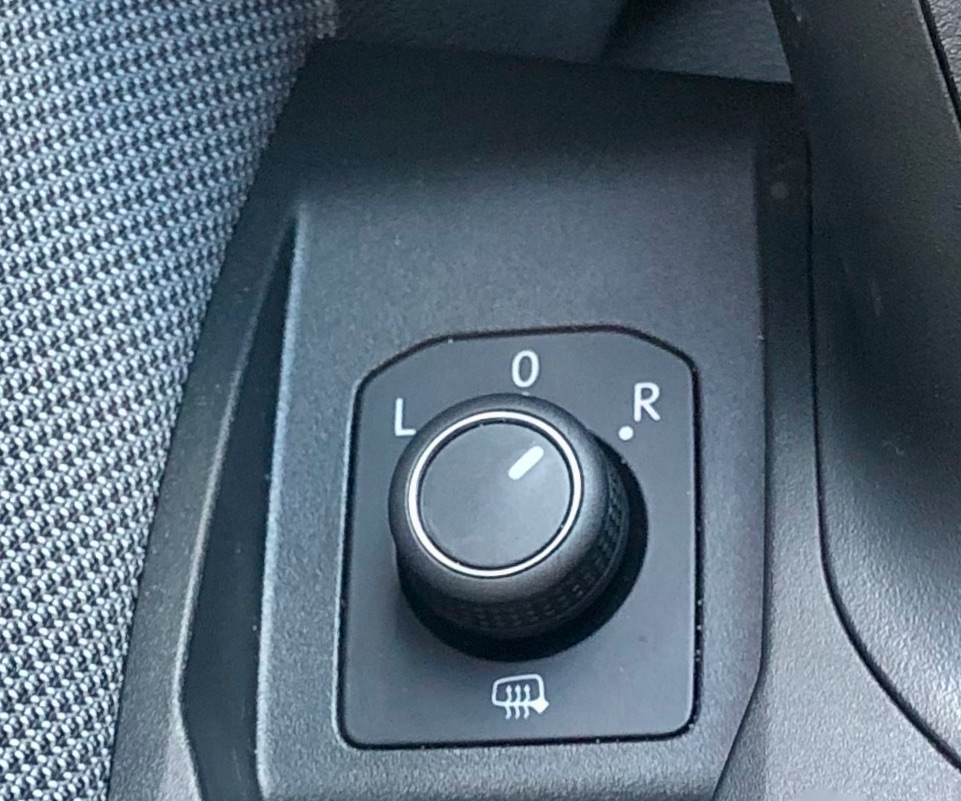 Infotainment screen
The touch screen allows you quick access to all important system functions:
Music & Radio
Navigation
Smartphone connection via App-connect
Bluetooth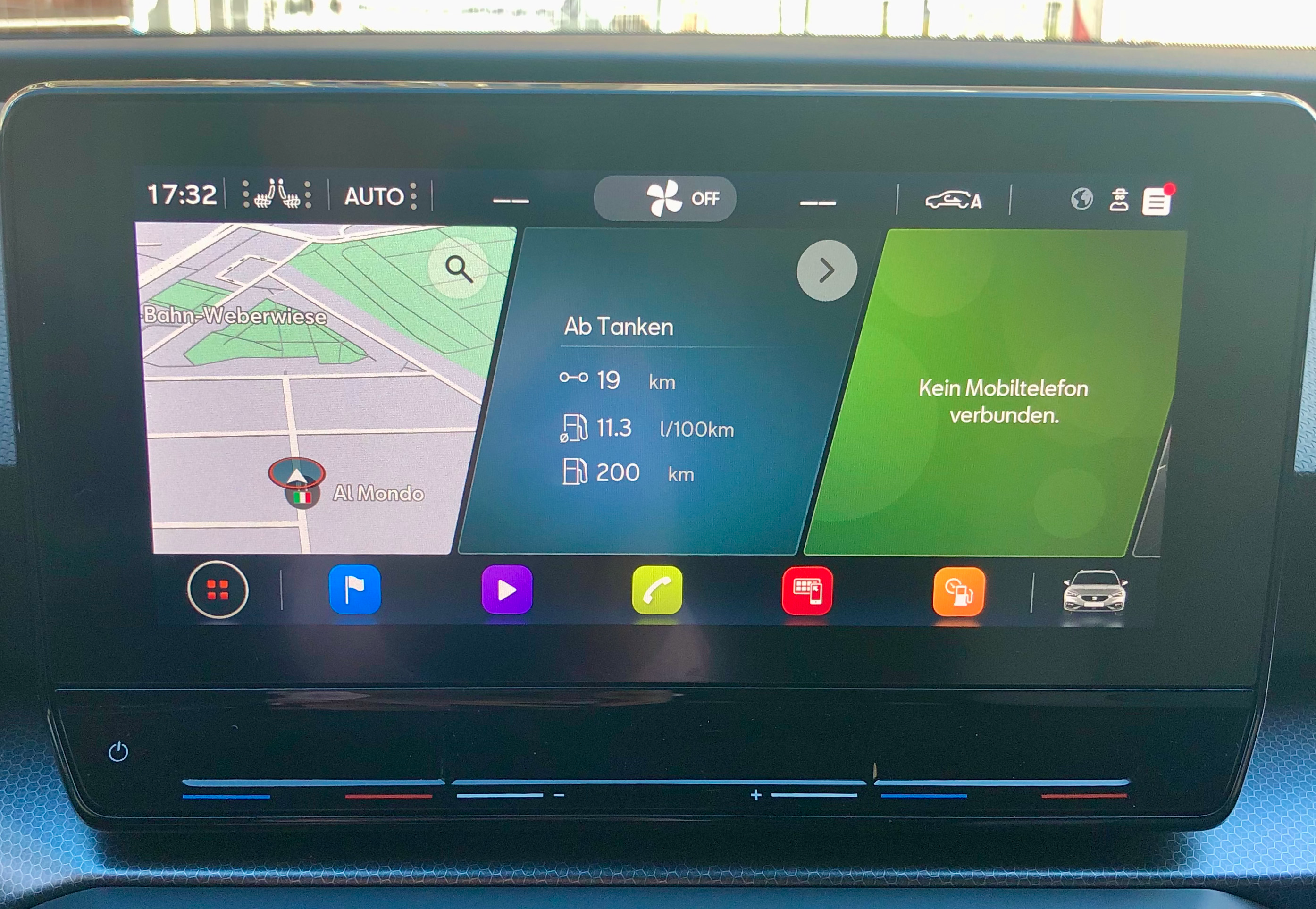 USB-C ports
There are two USB-C charging ports located between the driver's and passenger's seat that you can use to charge your electronic devices. On the backseat are two USB-C ports as well.
Child car seat
The Seat Leon is equipped with suitable Isofix mounts that you can use to fix a child seat.
If you want to place a child seat on the front passenger seat, please make sure to deactivate the front passenger airbag before driving off:
The airbag setting is located on the passenger side in the glove compartment.
Important: Before you end the rental, the airbag must be switched on again!
Find out how you exactly deactivate the passenger airbag here.