There are no child seats in our cars. If you need a children's car seat for your trip, please make sure to bring your personal one along.
Good to know: Our cars all have an Isofix mounting, so you can secure your own seat perfectly in the MILES.
Passenger airbag
Please remember to deactivate the passenger airbag if you want to use a children's car seat on the passenger seat. Please note that this is not possible with our vans (L & XL).

This is how it works:
The passenger airbag control is located on the passenger side at the end of the cockpit. In some vehicles, you can find it in the glove compartment instead (e.g. in the Audi Q2).
In order to switch off the function, you can use any small key, for instance, your house key. Simply insert it and turn it to the right.
The deactivation will be displayed to you in the digital dashboard afterward.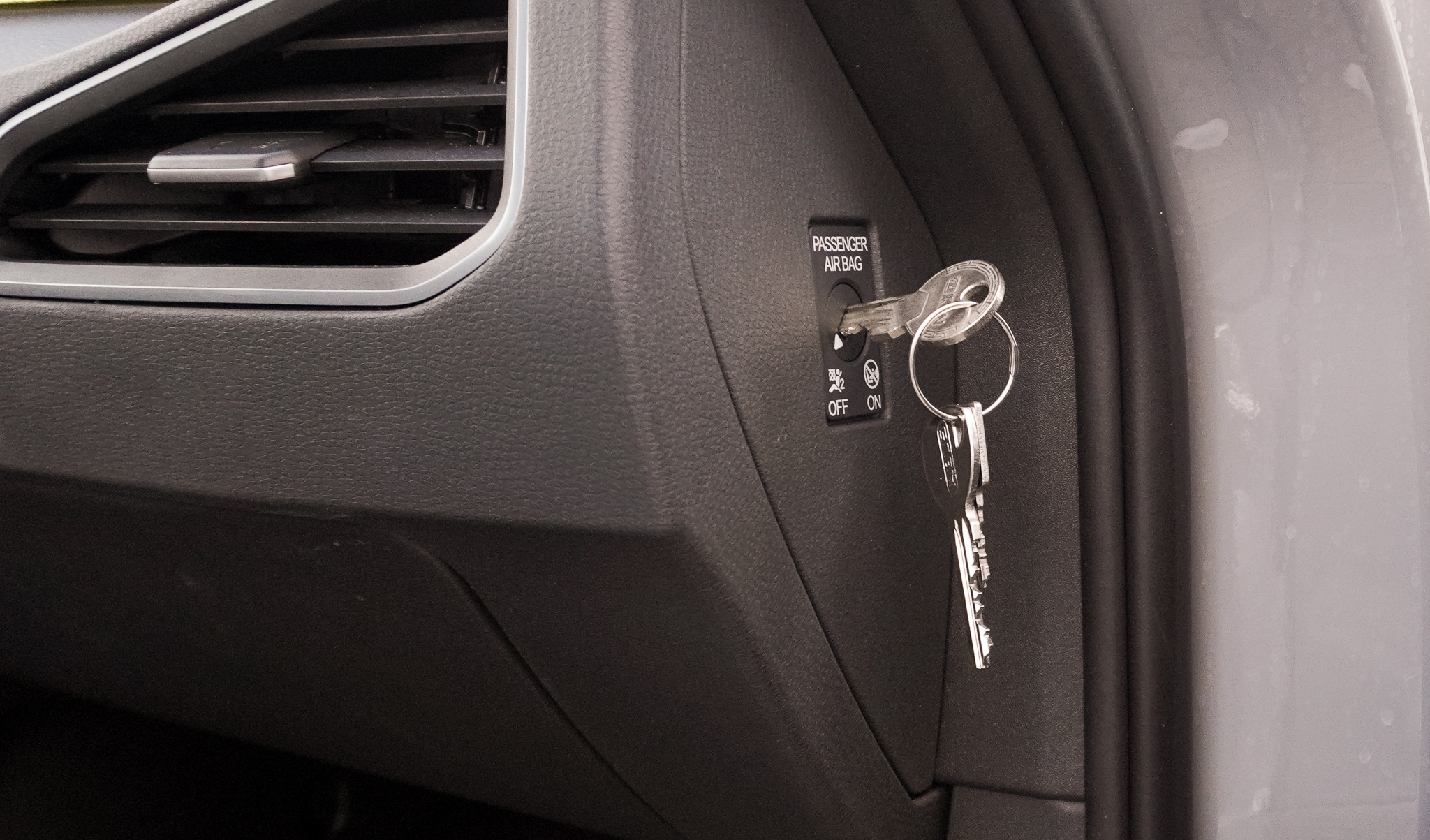 💡 Danger! Do not forget to reactivate the airbag before you terminate your rent!