Selector lever
The Ford Transit Custom has got an automatic transmission. The selector lever is located right to the steering wheel instead of the center console.
Use the selector lever to adjust the required driving mode.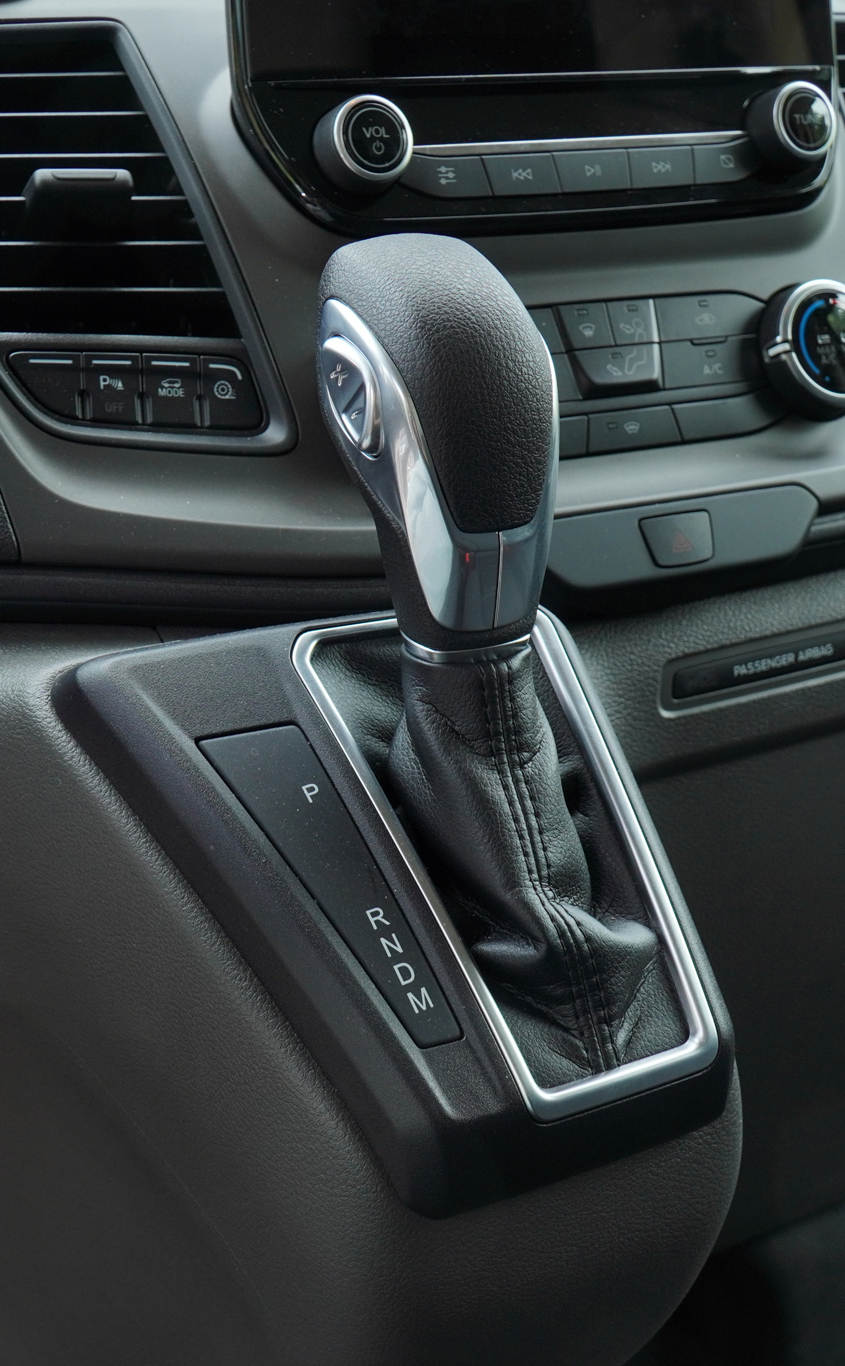 Rear View Camera
The rear view camera makes parking easier and turns on automatically as soon as you select reverse gear. Nevertheless, please keep a close eye on your surroundings and ask for help when maneuvering!
Light automation system
The light automation is located left to the steering wheel. You can also adjust the light manually.
Note: Shift the regulator to "Auto". Afterwards, the head and rear lights will be switched on and off automatically and you prevent a battery discharge after you have ended the ride.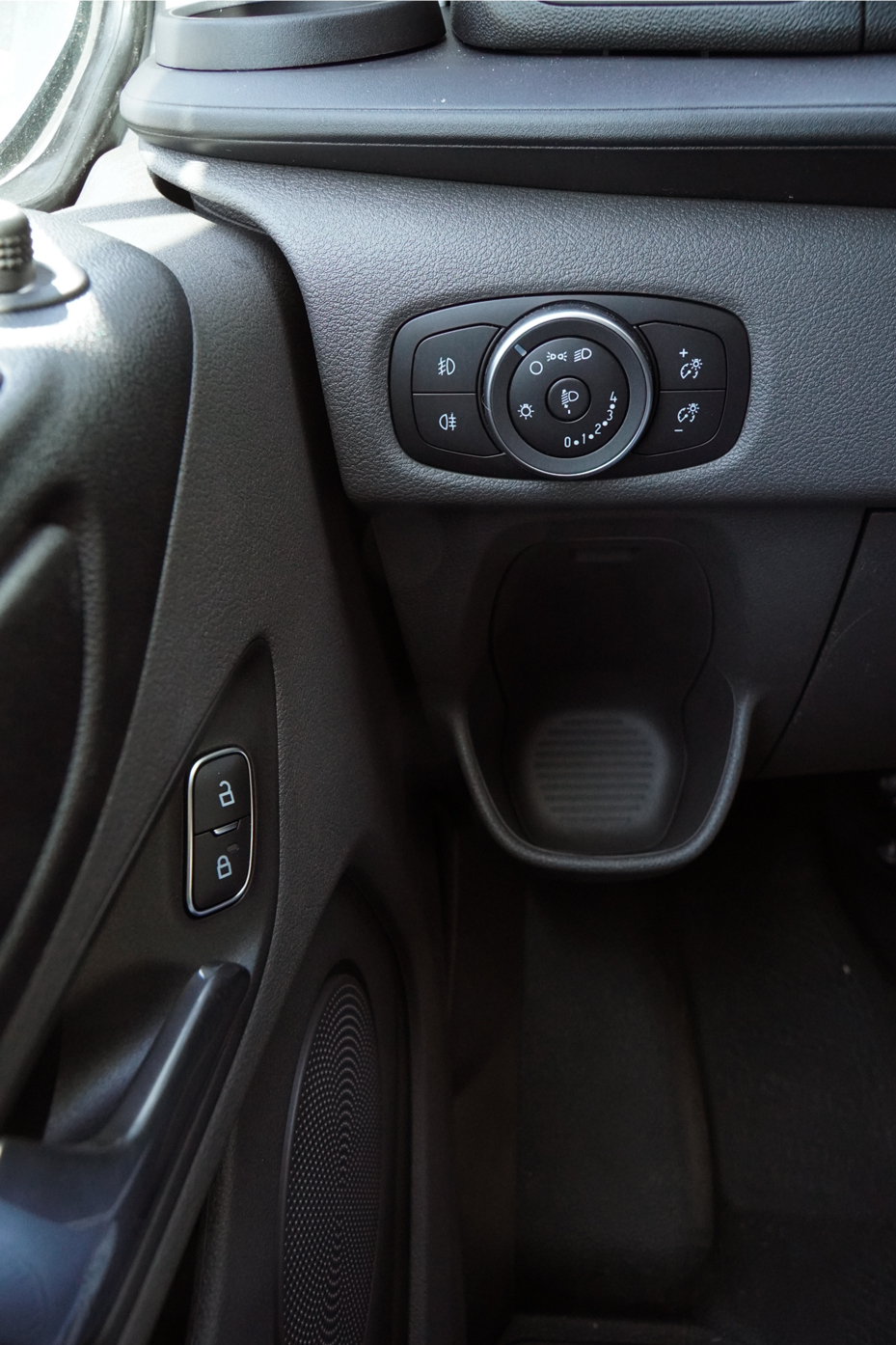 Multimedia System
You can control the radio, air conditioning and ventilation via the multimedia system in the center console. All the necessary functions are controlled via the corresponding buttons and knobs.