Gear selector
The gear selector is located between the driver's and passenger's seat.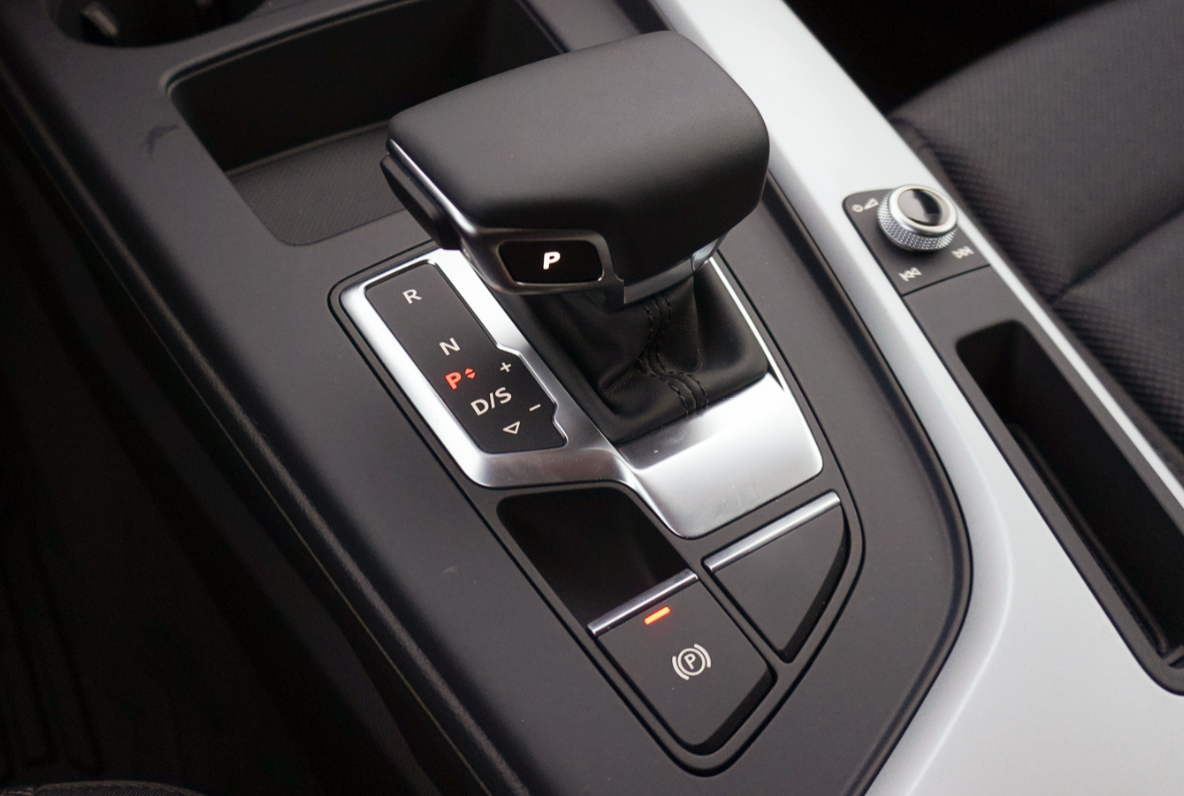 Handbrake
The handbrake is located behind the gear selector. In order to release the handbrake, simply press down the corresponding button (P). In order to activate it, slightly pull the button towards you with the tip of your finger. Please note that you have to step on the brake pedal in order to be able to release the handbrake.
Side mirrors
You can manually adjust the side mirrors via the offside door. Simply adjust the cog until you've found the optimal angle for a clear rearview.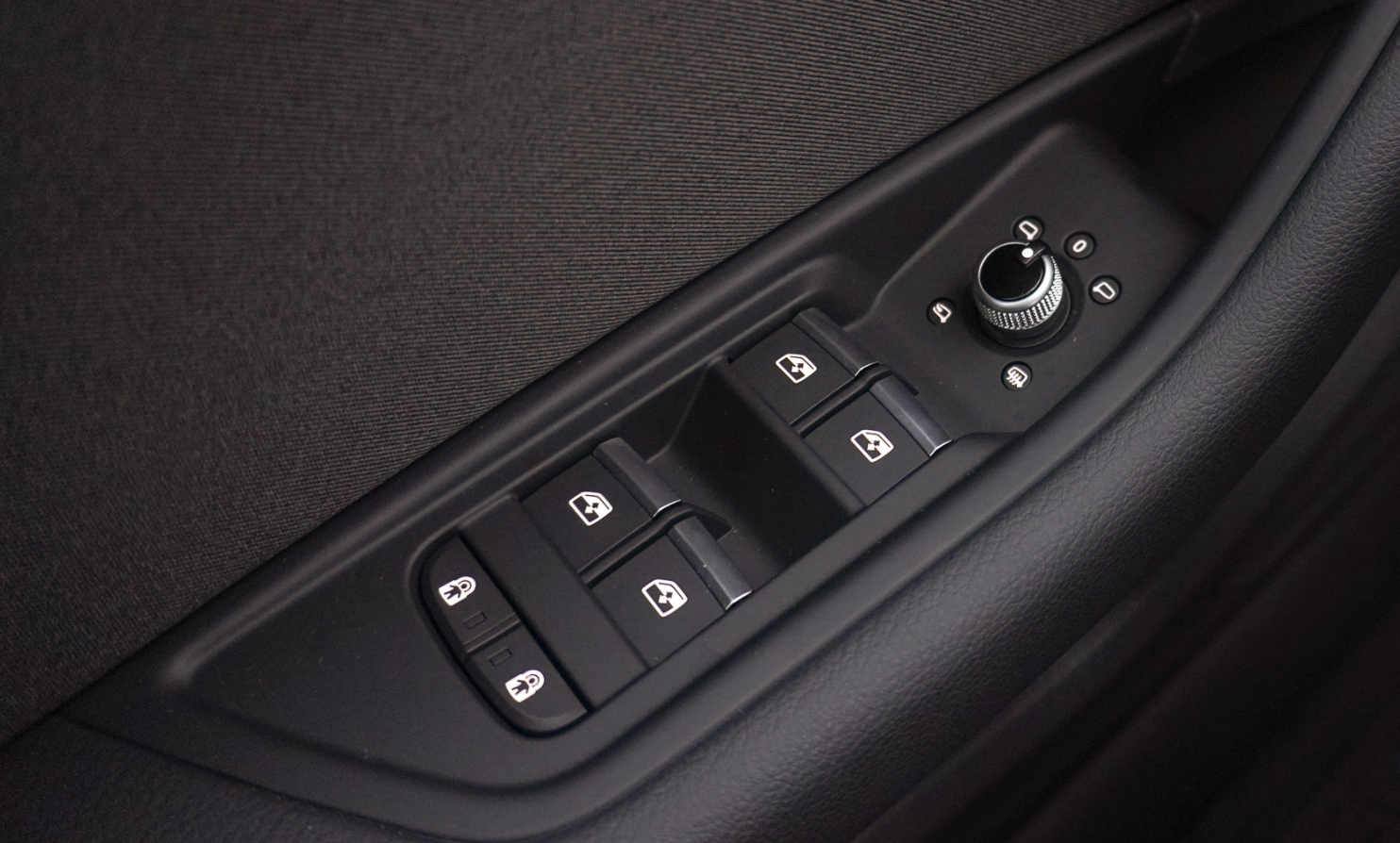 Infotainment system
The touch screen allows you quick access to all important system functions:
Music & Radio
Navigation
Smartphone connection via App-connect
Bluetooth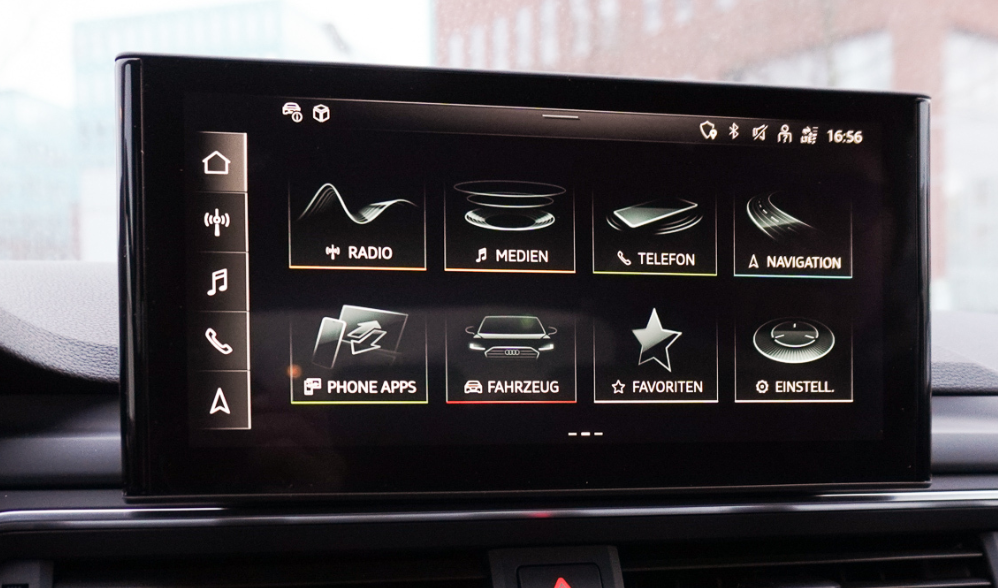 USB-C ports
There are two USB-C charging ports located between the driver's and passenger's seat that you can use to charge your electronic devices.
Inductive charging
You can charge your phone wirelessly inside the center console between driver's and passenger's seat.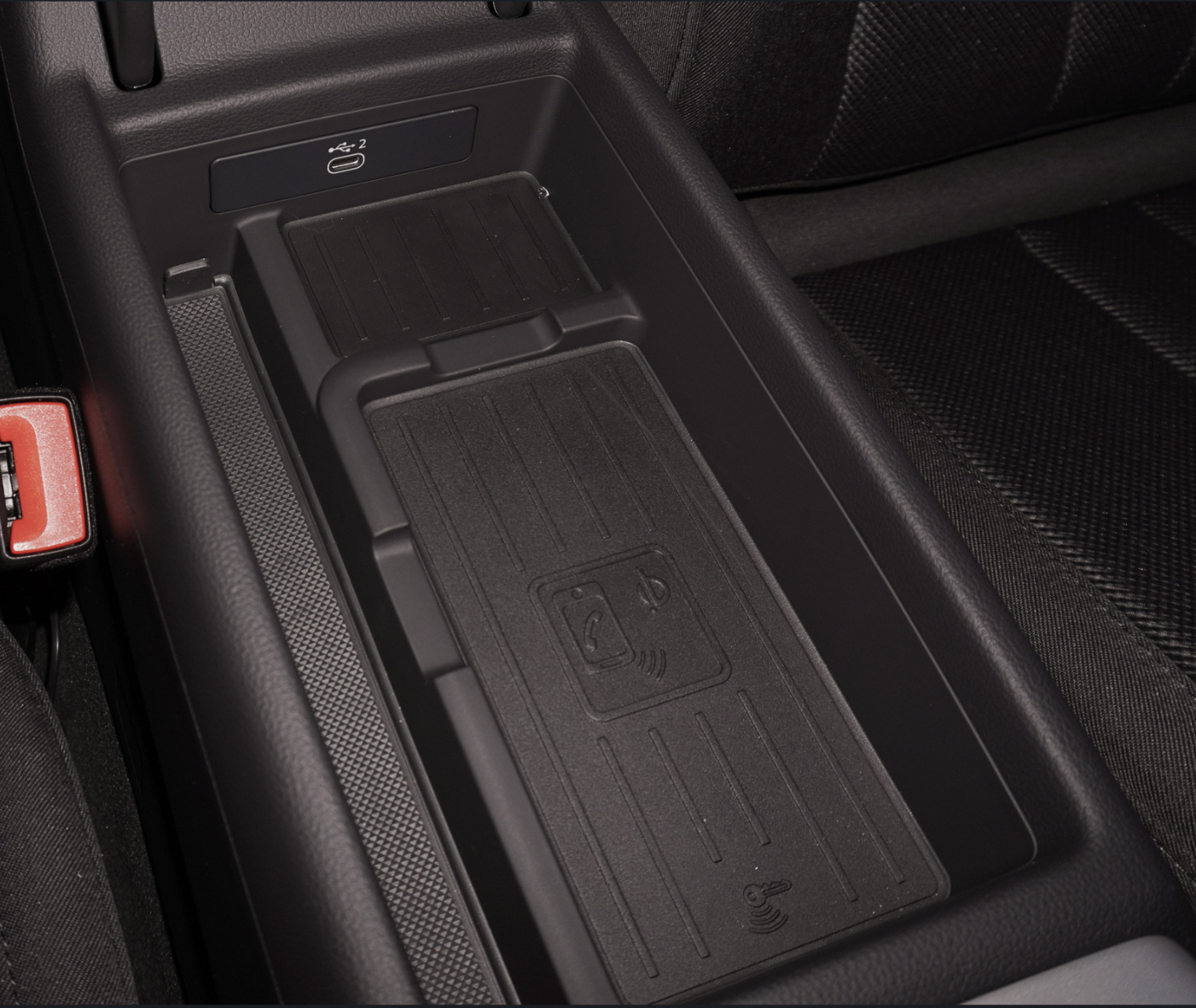 Child car seat
The Audi A4 is equipped with suitable Isofix mounts that you can use to fix a child seat.
If you want to place a child seat on the front passenger seat, please make sure to deactivate the front passenger airbag before driving off:
The airbag setting is located on the passenger side in the glove compartment.
Important: Before you end the rental, the airbag must be switched on again!
Find out how you exactly deactivate the passenger airbag here.