1. Business area Cologne
Your MILES app will automatically show you the city you are currently in. So you can check where you can park or end your ride at any time.
For more information on our business area, click here.
Good to know:
Cologne, Duisburg, Düsseldorf and Bonn share a business area. Therefore, you can rent a MILES in Cologne and park it in Duisburg - or vice versa.
2. Map view Cologne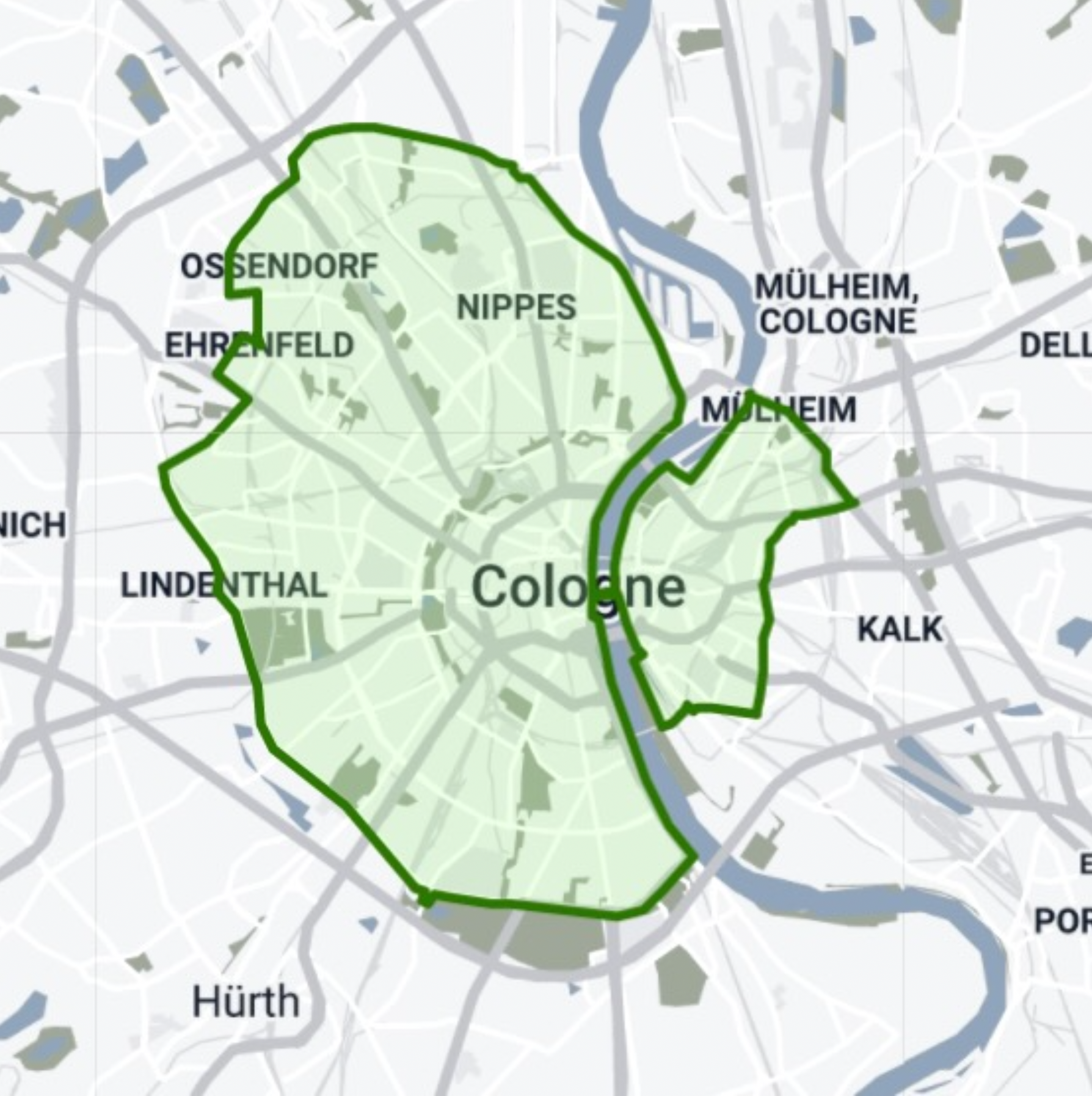 3. Our cars in Cologne
The Cologne following vans are available in:
4. Parking rules
Parking is generally free in all public parking spaces within our business area.
We have summarized all important parking rules you need to follow here.
5. Airport Cologne Bonn (CGN)
Cologne Bonn Airport is not part of the Rhine-Ruhr business area. You cannot park your MILES or terminate your rental there.