1. Business area Hamburg
Your MILES app will automatically show you the city you are currently in, so you can check where you can park or end your ride at any time.
For more information on our business area click here.




2. Map view Hamburg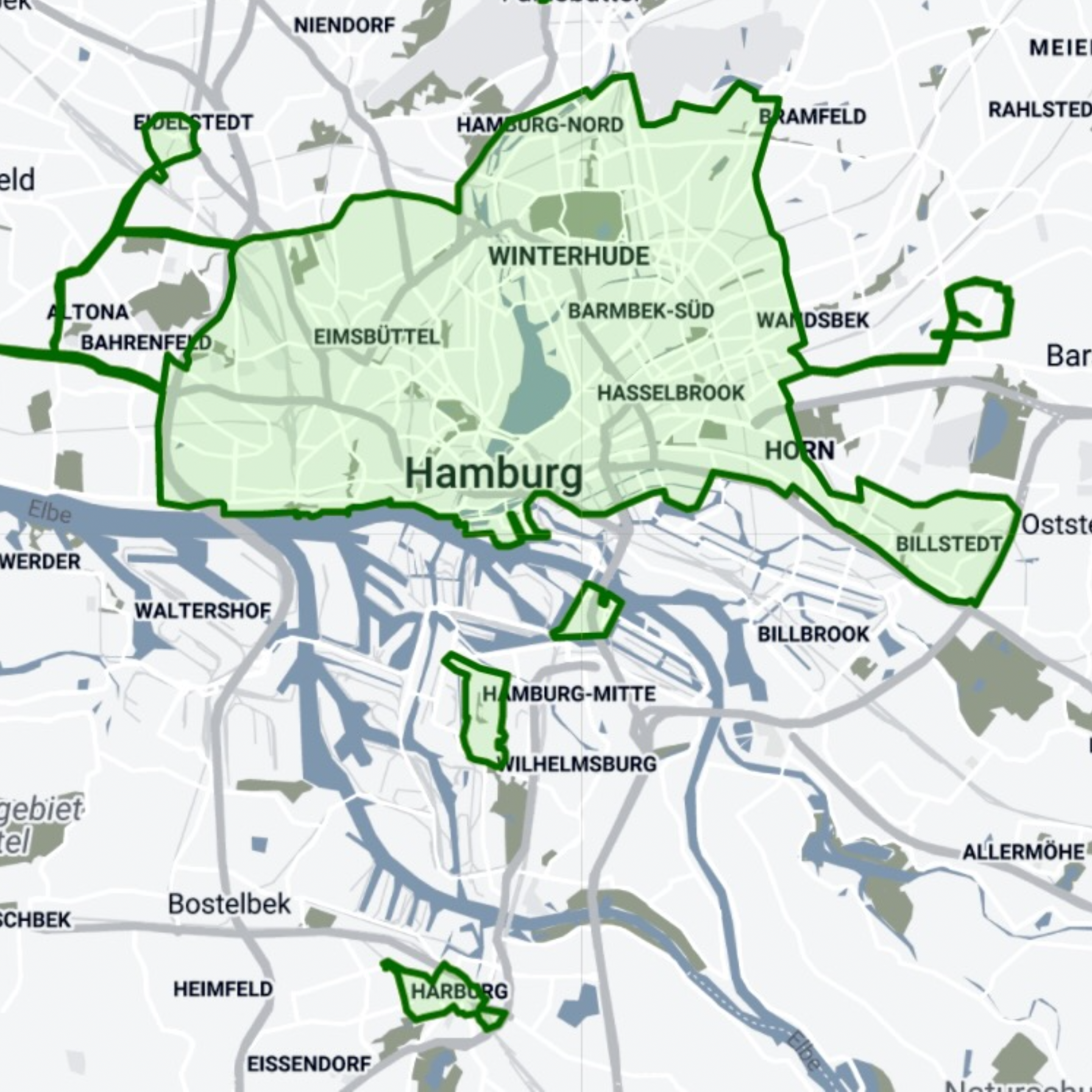 3. Cars in Hamburg
The following cars are available in Hamburg:

4. Airport Rate Hamburg
You can travel to Hamburg Airport (HAM) or start your rental there without having to pay extra airport fees.
With our Airport Rate, you travel flexibly from the Airport to your destination in Hamburg or vice versa - for max. 15€!
The

Airport Rate

is available for our S, E & M vehicles.
Unlock fee & fuel are included.
You can find out how to book the Airport Rate here.

5. hvv switch spots
More than 300 hvv switch parking spaces available to you on over 79 switch spots in Hamburg.
For more information click here.



6. MILES Charity cars
Do good with one of our three charity cars in Hamburg! The proceeds from the charity cars are fully donated to previously selected local associations and non-profit organizations.
Here you can find everything about our charity project.