Infotainment system
The infotainment system allows you quick access to all important system functions:
Music & Radio
Navigation
Smartphone connection (Bluetooth)
Settings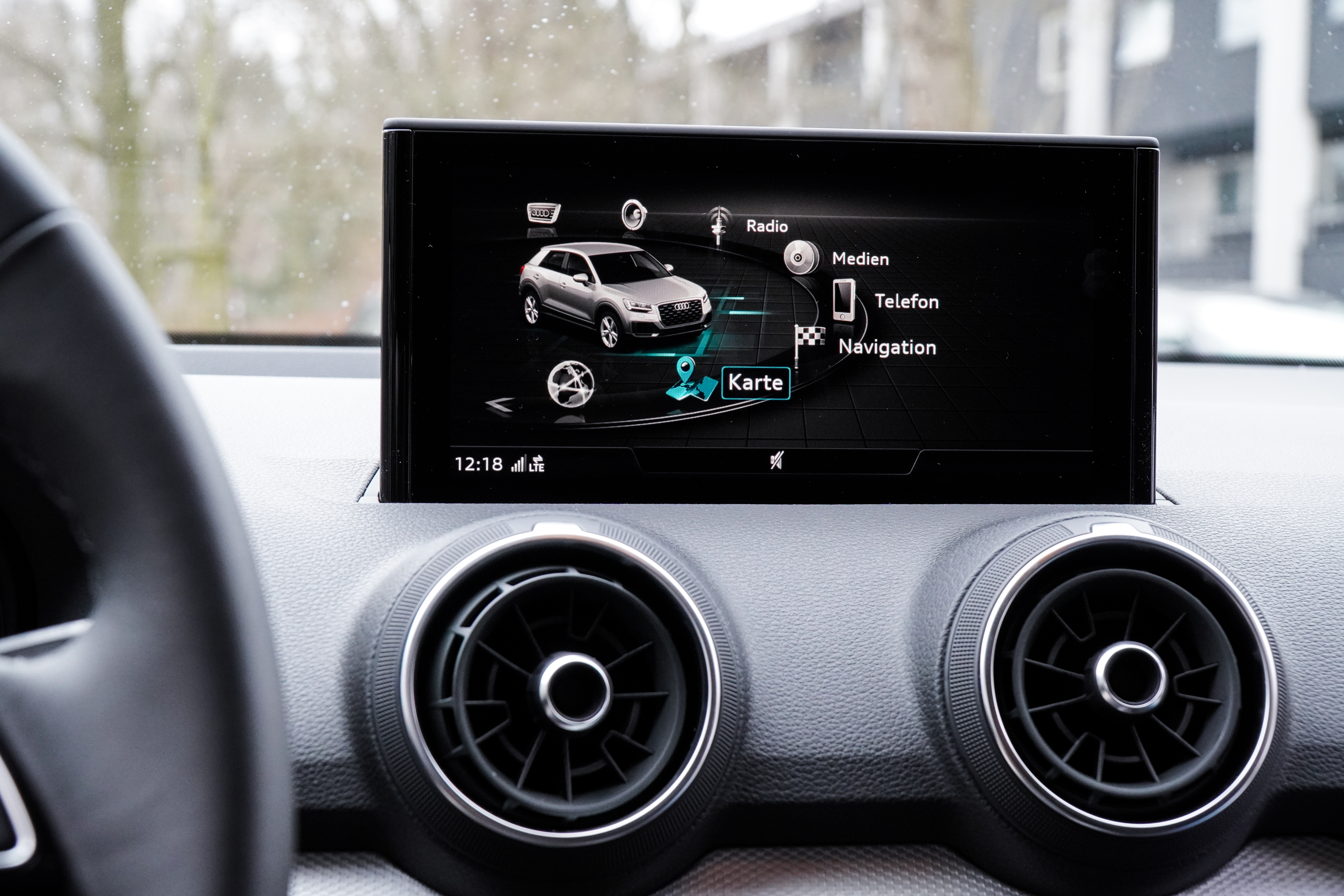 You'll also find a CD player, two SD ports & a sim card port in the glove compartment.

Navigation system
You can either activate the navigation via the infotainment screen or via voice recognition:
You can use the rotary/push-button control with touchpad function to enter the desired destination by writing on the surface with your finger
If you want to enter your destination via letter selection on the screen, briefly press down the push button once to switch to manual input.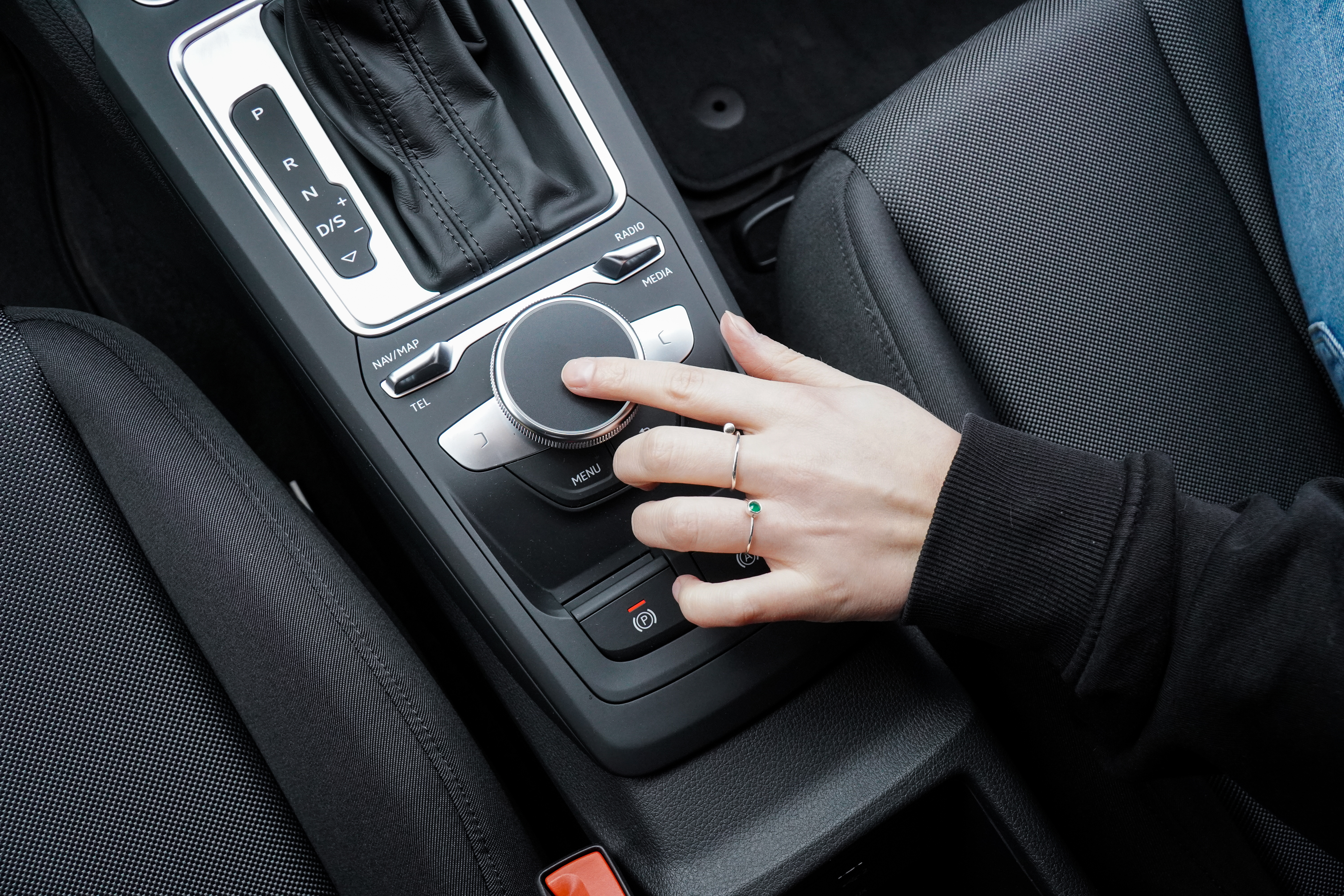 Want to avoid the hassle of entering the details altogether? Simply activate the voice recognition via the multifunction steering wheel and give the car a voice command with where to drive you.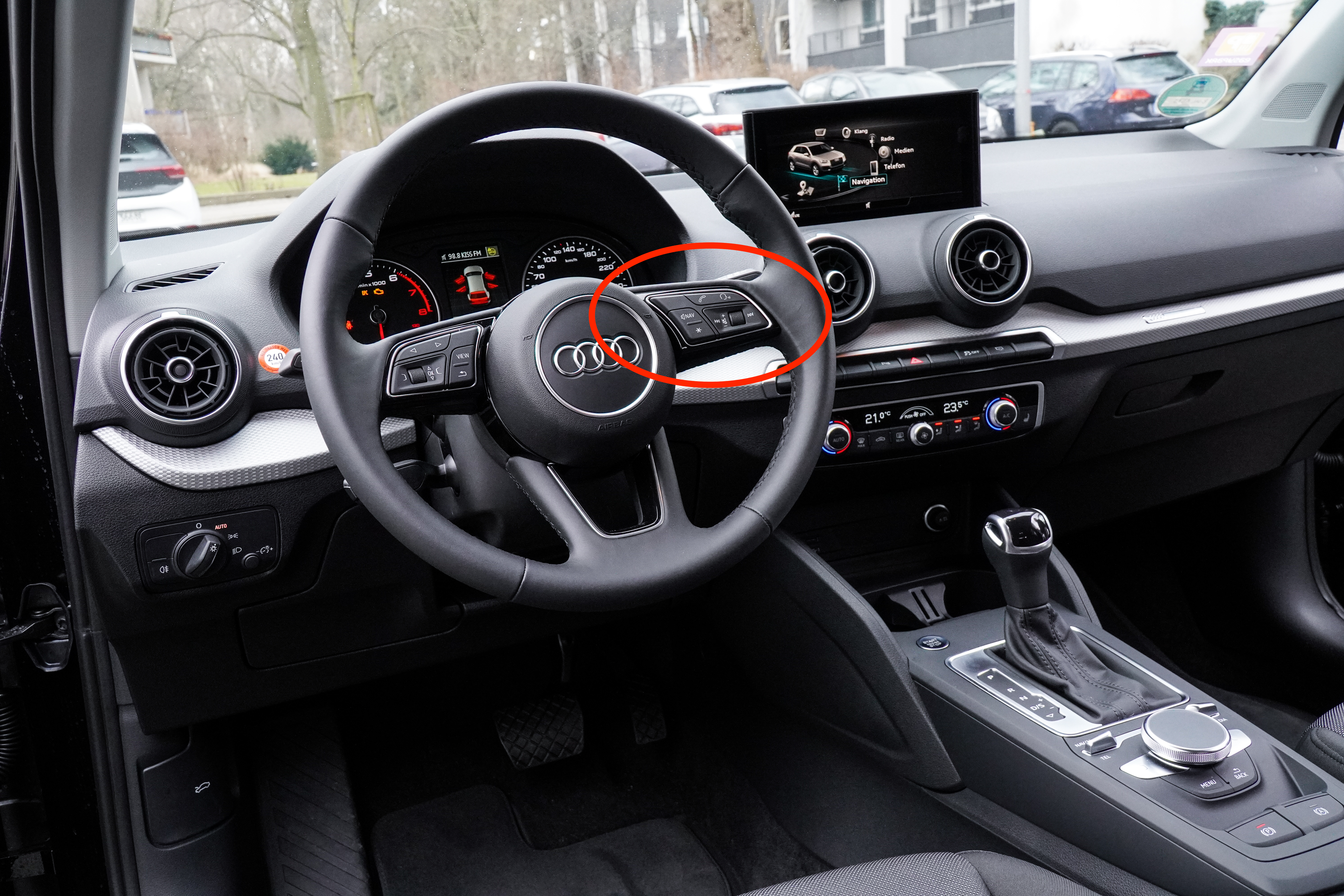 Rear-View camera
The Audi Q2 is equipped with a rear-view camera that will make parking easier for you. You activate it via the parking sensor button at the left of the button for the hazard warning lights.
USB & Aux connection
Between the driver's and passenger's seats, you'll find a USB port and an aux port, which you can use to charge your devices or connect them to the infotainment system while driving. Another USB port is located in the front part of the center console.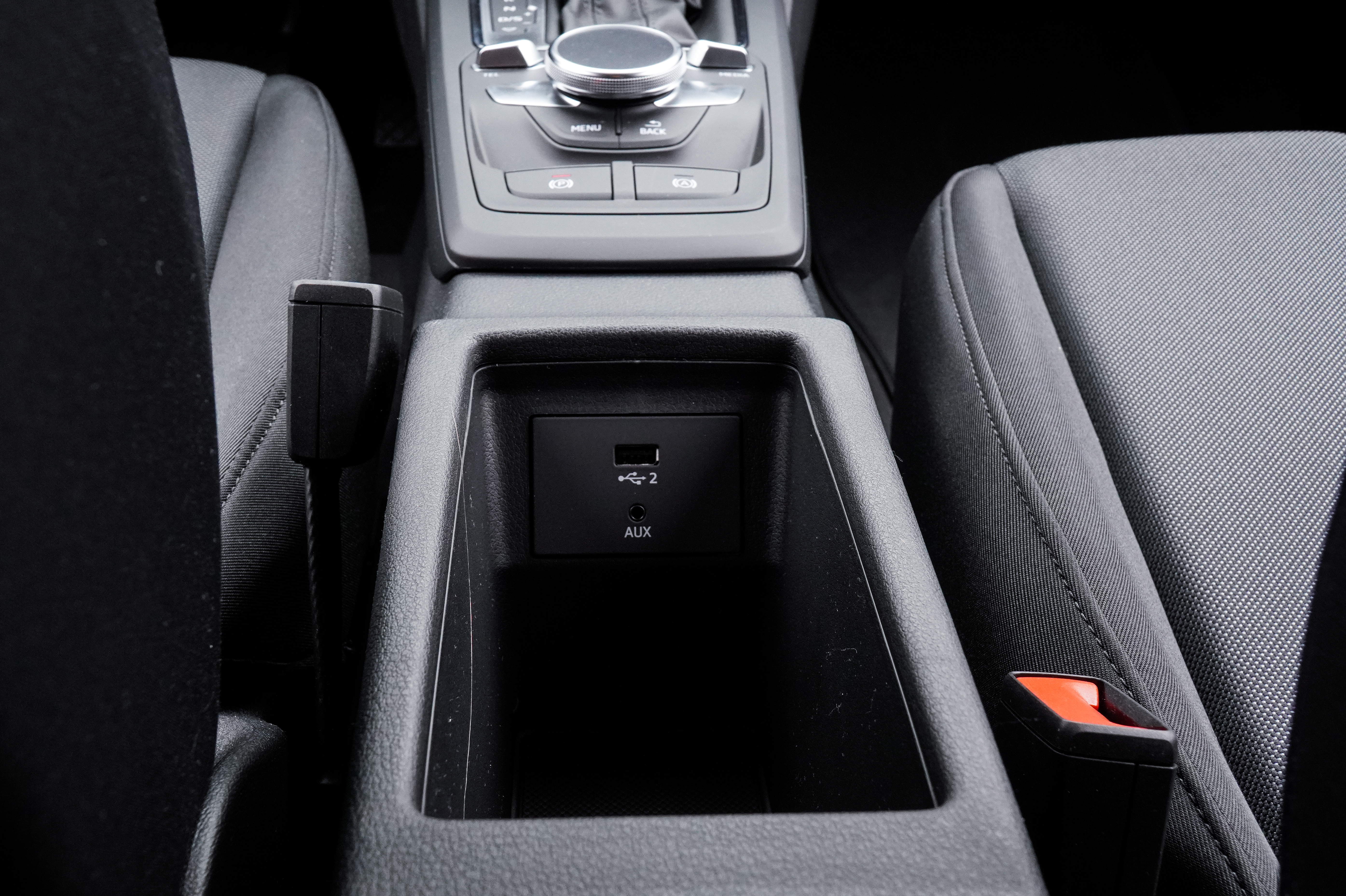 Trunk
The trunk is closed by pressing the designated button:
Select the left button to make the trunk close automatically.
Press the button with the lock symbol if you also want the car to lock as soon as the trunk is closed.
Please note: You still have to manually end the rental in the app afterwards.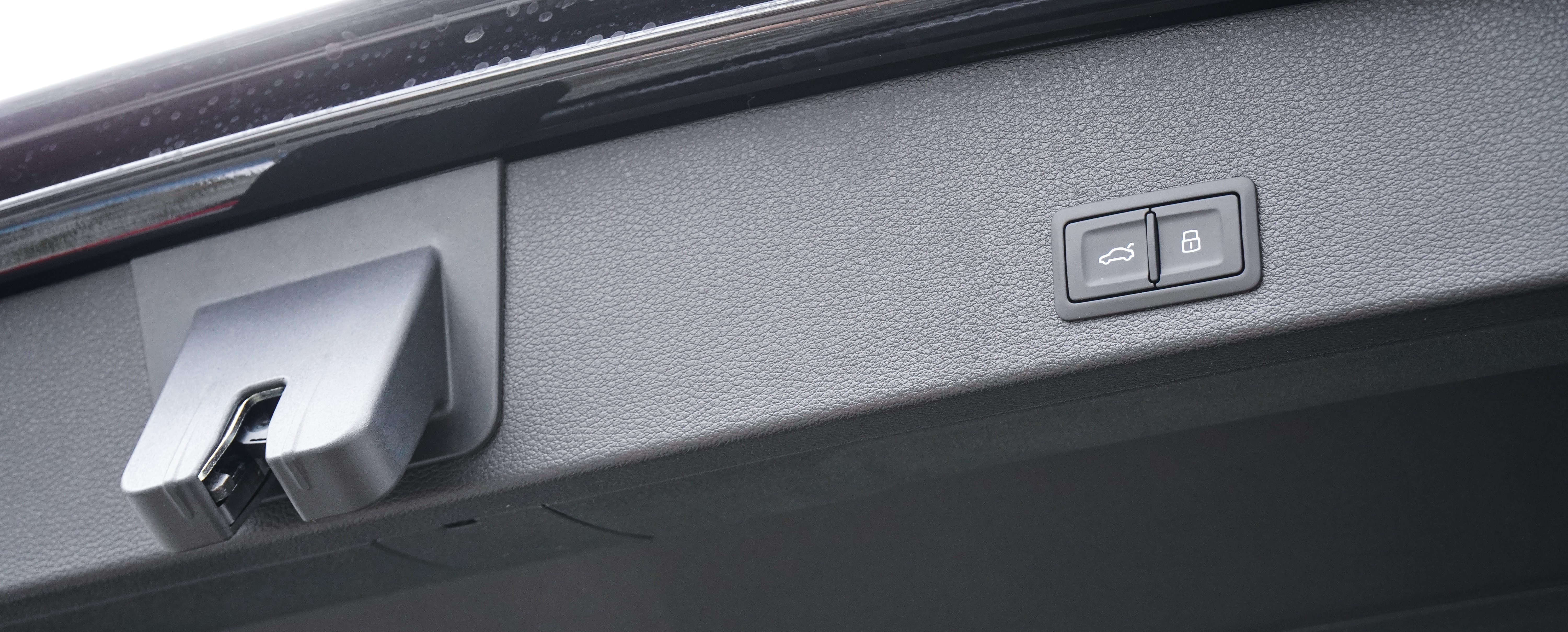 Child Car Seat
The Audi Q2 is equipped with suitable Isofix mounts that you can use to fix a child seat.
Please note: There is no child seat in the car, you will have to bring your own.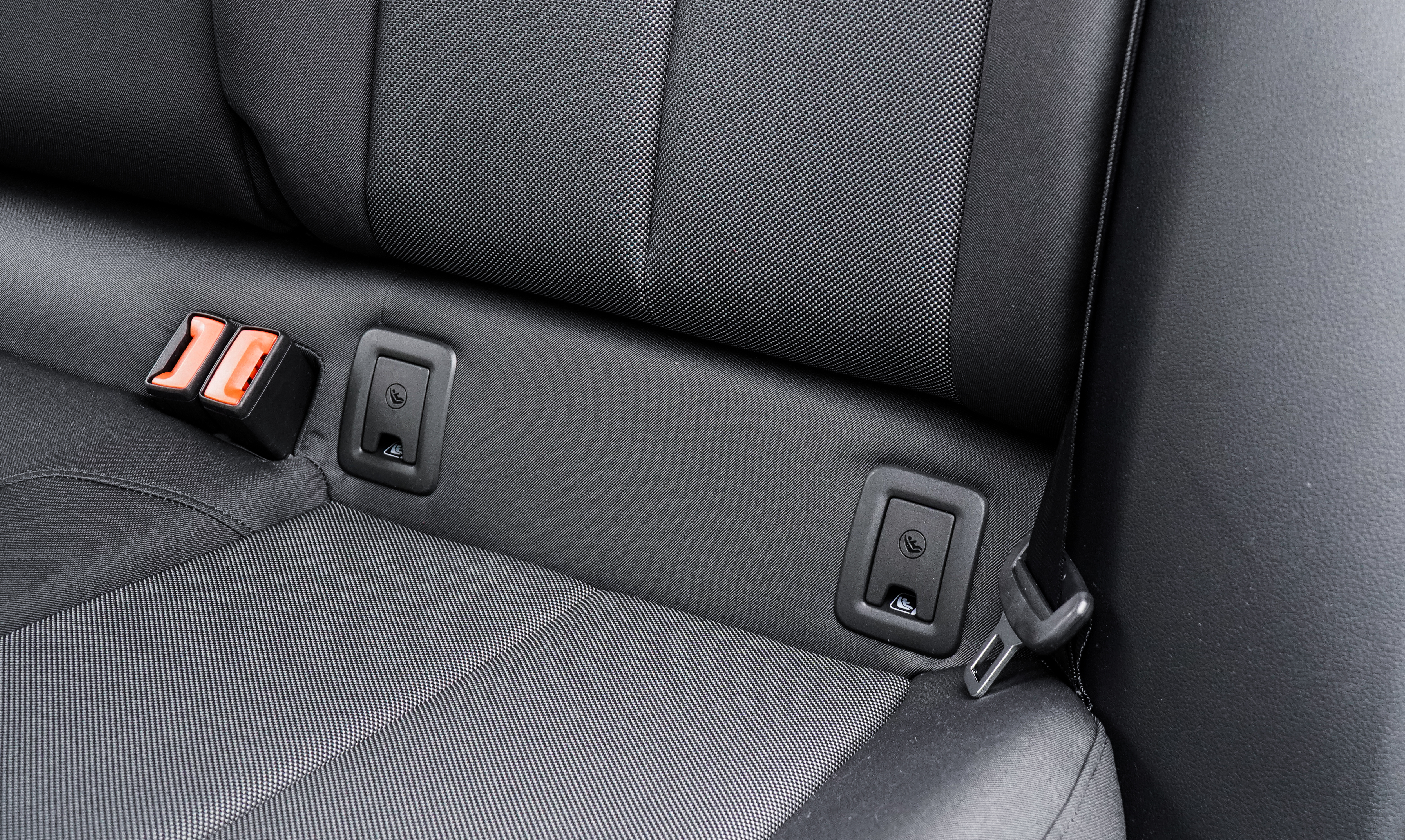 If you want to place a child seat on the front passenger seat, please make sure to deactivate the front passenger airbag before driving off.
The airbag setting is located on the passenger side in the glove compartment.
Important: Before you end the rental, the airbag must be switched on again!
Find out how you exactly deactivate the passenger airbag here.